Inspired by the craft of mom's mom, who was an artisan that dedicated her life to handcrafting rag dolls, we decided to launch this project. In Argentina, we're called Chibetos Design, honoring the nickname with which she was well known in her little hometown in Misiones, a province in the north of the country.
Fur Buddies stems from our search for expansion to other markets. We want to go global, so more and more people are able to enjoy the groundbreaking qualities of our products.
Fur Buddies is the perfect combo of company, cozy heat, and relaxing coolness. They are intended to be by your side in those situations where companionship and love have to come through to calm pain by providing company and relieving stress.
They are filled with all-natural wheat seeds and dried lavender flakes.
Lavender is known for its floral scent and stunning purple color. People have used it since the Medieval Times to aromatize perfumes, soaps, and other recipes all around the world.
Apart from its lovely fragrance and appearance, lavender also has a long history as regards medical matters. It is recalled for its ability to create a relaxing atmosphere. In fact, one of the main benefits of lavender is that it can provide calm without sedation.
More recently, the use of this plant has increased in the management of symptoms of anxiety and it also has many other benefits, such as:
Improving our mood
Steadying our heart rate
Regulating our breathing
Ameliorating our sleeping quality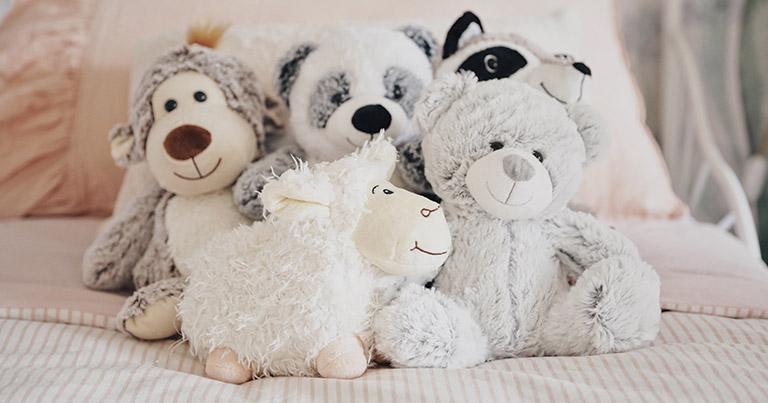 And mainly providing a pleasant sensation...
Outstanding Products
Our mission is to provide warmth though a friendly character with whom our children would build a strong loving bond.
Best Quality
Fur Buddies are introduced as an innovation to the current market, in which these types of toys are not easily found.
To-die-for Models
We craft our products with the cutest stuffed toys in the market and use top-notch stuffing and seeds (and also, a great bunch of love) for their insides.
All this together makes our products so loved.